Why We Customize Your Shriner Fezzes!
Why We Customize Your Shriner Fezzes!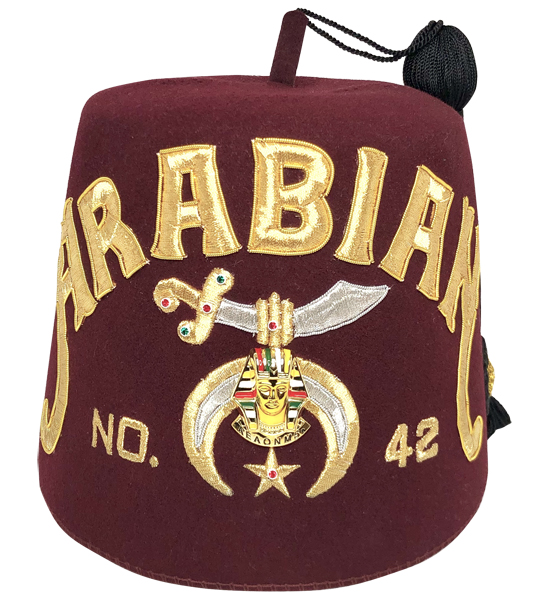 Historically the fez is likely the most recognizable symbol of Shriners International and was implemented as the Shriners' official headgear in 1872. The Shriners Fez is named after the city of Fez, Morocco, the hat represented the Arabian theme the fraternity was founded on. It also serves as an outward symbol of one's membership in the fraternity.
Required Step to becoming a Shriner: "If you hold the Master Mason degree in Freemasonry, you qualify and are invited to join the Shrine." Once you become a Shriner one of the most exciting pieces of your identity is the Shriner Fez.
Today, customizing your Shriner Fez is more than a tradition and helps symbolize the individualism of each lodge and members role within the organization. Today the fez is worn at a variety of Shriners' functions, such as parades and at outings as a way of showcasing exposure for the fraternity. Members customize their fez to show their allegiance to their temple. Most members enjoy the liberty of customizing their fez with various types of options and lettering.
Not only does D. Turin & Company offer the worlds highest quality fezzes, their website also is the easiest and and most robust way of customizing fezzes online.
Here are just a few of our Shriner Fezzes: DELUXE GOLD METALLIC EMBROIDERED FEZ - MACHINE EMBROIDERED FEZ - DOUBLE JEWEL FEZ WITH SWORD ABOVE - click here for many more Shriner Fez Customization Options