Scottish Rite Car Emblem
Scottish Rite Car Emblem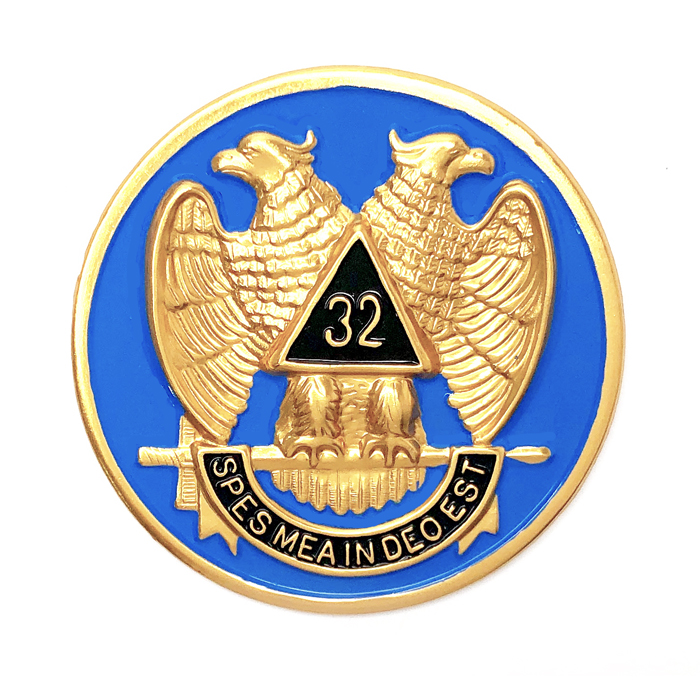 A Scottish Rite Car Emblem to Remember
More membership groups than ever before are looking for ways to show their affiliation within a respected group or club. The Scottish rite car emblem offers just one example of a way to display one's pride in membership. Whether it is a Shriner's Hospital car emblem or a Legion of honor car emblem, or any other similar badge, one thing is sure and that is that choosing the right company that produces this type of quality product is important. D. Turin brings to the table years of experiencing in creating the finest high-quality emblems for virtually any affiliation.
Fits Perfectly on the Front Grill
The list of emblems goes far beyond the Scottish rite car emblem to include everything from a Masonic cutout car emblem to a Shriner car emblem highlighted in bold red. These emblems fit perfectly on the front grill of most vehicles and can change an entire image in terms of pride in membership. D. Turin is a company with a proven track record when it comes to providing customers with high quality emblems at fair and affordable prices. Even the deluxe Shriner car emblem in green is a notable emblem that is sure to catch the eye of the passersby.
Similar Impressive Emblems
Other similar impressive emblems include the tri-logo car emblem as well as the deluxe pyramid car emblem and the Shriner Hospital heart car emblem. Connect with D. Turin on their easy to navigate website to learn more about these and other great products. With a dedication and commitment to the best in customer service, your experience will always be top-notch. Call or visit online today to learn more.