Find the Right Elks USA Name Tag Today
Find the Right Elks USA Name Tag Today

Created at :

Aug 11, 2020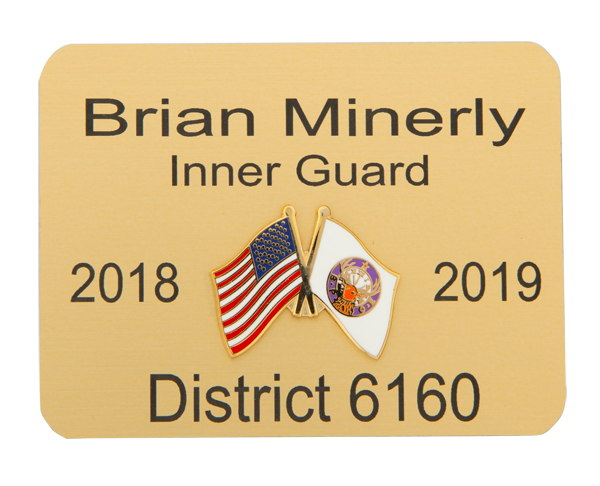 Find the Right Elks USA Name Tag Today
With a long and distinguished history, Elks USA has earned a reputation for being a trusted and respected organization. That said finding the right Elks USA name tag can be as easy as knowing where to look. Whether it is automobile accessories or pins or blazers or perhaps even banners or signs, having the right accessories with regard to Elks USA membership is essential. DTurin.com is one of the best online portals when it comes to finding anything related to Elks USA. Apparel, hats, formalwear and especially Elks USA nametags are all widely available.
Choosing to Work with Professionals
There is even a section on souvenir shirts and merchandise for those looking to take Elks accessories to an entirely new level. With so much to offer it is clear to see why Elks USA members frequent the DTurin.com website. For well over 90 years, the company has specialized in a wide range of handmade and machine embroidered products. With a customer service level that is second to none, choosing to work with the professionals of DTurin.com simply makes smart sense. Individual attention and the advantage of modern digitized computer design resulting great products is always the order of the day.
Impressive List of Customer Service Positive Reviews
Whether in search of regalia, accessories, jewelry or apparel, this is a company that gets it right every time. Founded in the 1920s, DTurin.com has an established history and a long and impressive list of customer service reviews that are positive and impressive to say the least. When it comes to Elks USA name tag accessories few other resources come close. Elks members routinely trust the accessories and services offered by this outstanding company. To learn more simply call or visit the website and get an order started right away. Looking great in Elks apparel or with a custom nametag has never been easier.