MACHINE EMBROIDERED FEZ
MACHINE EMBROIDERED FEZ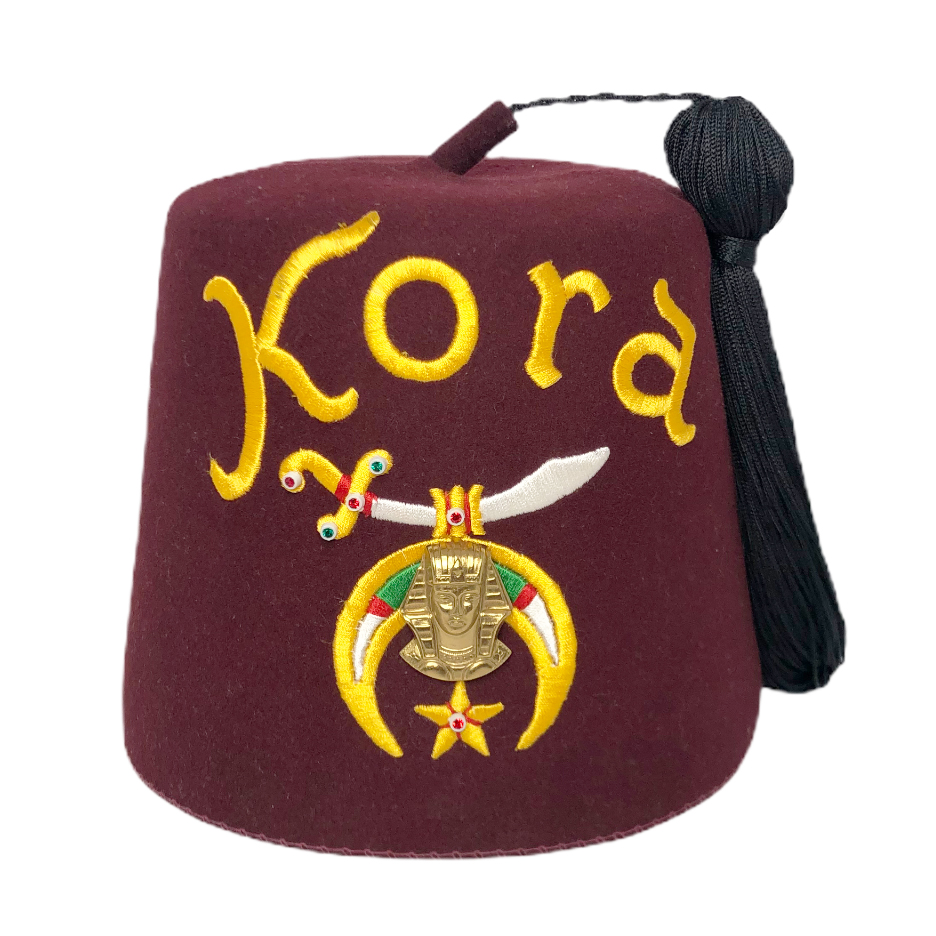 Item# FZ300
Machine embroidered candidate fez with your temple name in yellow lettering. This fez comes with an 18" tassel stitched down at the top of the fez. The fez body is 100% red wool felt with a ventilated top. The price includes your Shrine temple name, Shrine emblem, and tassel.
EPrice is based on letters in your Temple Name.

Each Temple has its own design for fez lettering.

Expected delivery in 4 to 6 weeks.