GOLD METALLIC EMBROIDERED FEZ
GOLD METALLIC EMBROIDERED FEZ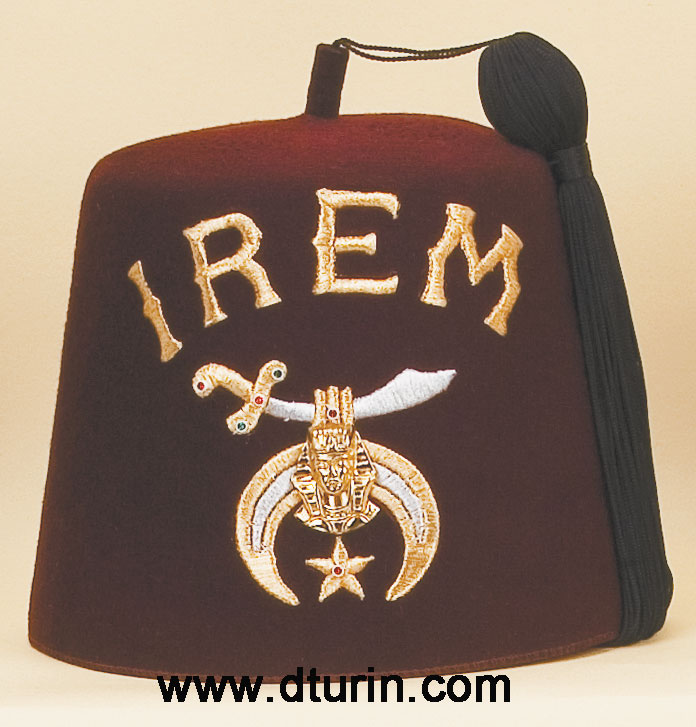 Item# FZ301
Gold metallic machine embroidered fez with your temple name. This fez comes with an 18" tassel stitched down at the top of the fez. The fez body is 100% red wool felt with a ventilated top. The price includes your Shrine temple name, emblem, and tassel.
· Price is based on letters in your Temple Name.
· Each Shrine has its own design for fez lettering.
· Expected delivery in approximately 4 to 6 weeks.
· If your temple has more then 10 letters, please contact us.