DELUXE GOLD METALLIC EMBROIDERED FEZ
DELUXE GOLD METALLIC EMBROIDERED FEZ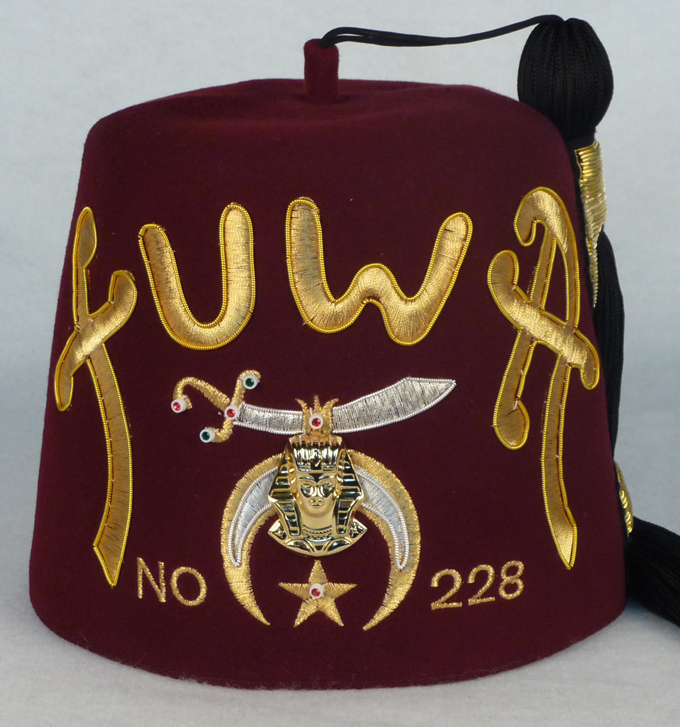 Item# FP301DG
Deluxe double Mylar fez with your temple name. Double gold metallic embroidered fez has large gold metallic thread letters outlined in gold color jaceron wire. This fez comes with a 24" tassel and bullion tassel holders. The top tassel holder is a crescent and the bottom is a bar. The fez body is 100% red wool felt with a ventilated top. The price also includes the temple number and emblem.
· Each temple has its own design for fez lettering.
· We recommend ordering this fez on a velour fez body.
· Velour is an additional $30.00.
· Expected delivery in 4 to 6 weeks.
· For temples with more then 10 letters, please contact us.