OES MACHINE EMBROIDERED FEZ
OES MACHINE EMBROIDERED FEZ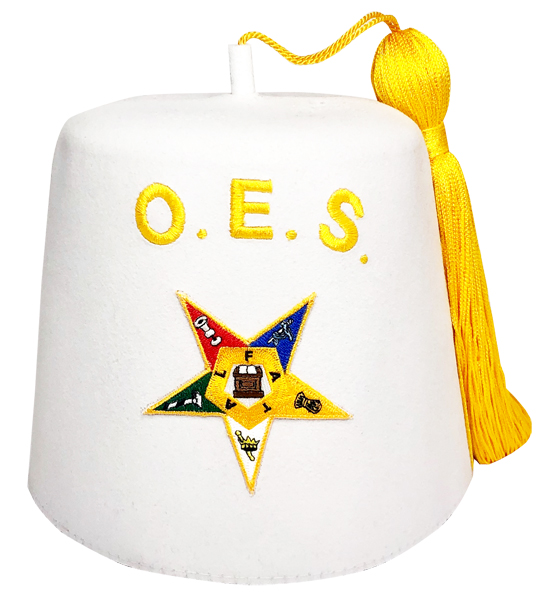 Item# FP500
Machine embroidered Easte Star fez. The fez comes with O.E.S. on the top of the fez in yellow letters. The fez also comes with an embroidered Easte Star emblem. The tassel is 18" in length. The standard tassel color is gold but white and black are also available. Please check with your state for is tassel color.
· This fez does not include a tassel holder.
· Expected delivery in 4 to 6 weeks.
· For special orders, such as additional lettering,please contact us.