LADIES INTERNATIONAL MASONS JEWEL FEZ WITH STAR
LADIES INTERNATIONAL MASONS JEWEL FEZ WITH STAR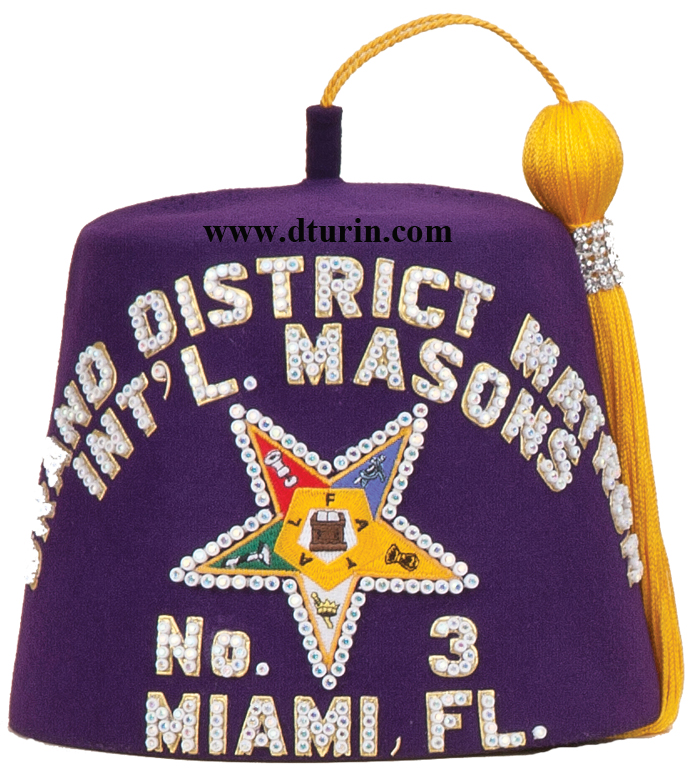 Item# FZ441
Ladies International Masons jeweled fez with OES star. The fez is done with plastic back or metal back rhinestones. The fez body is 100% wool felt and the fez includes 4 rows of rhinestone banding on the tassel. The price includes Int'l Masons and the emblem, all other lettering is an additional $5.00 a letter.
Please select the number of additional letters below.
Please select your fez color, thread color, and fill in all information.
If you would like initials on the back please add that to the additional letters.
Expected delivery in approximately 4 to 6 weeks.