INTERNATIONAL MASONS EMBROIDERED FEZ WITH STAR
INTERNATIONAL MASONS EMBROIDERED FEZ WITH STAR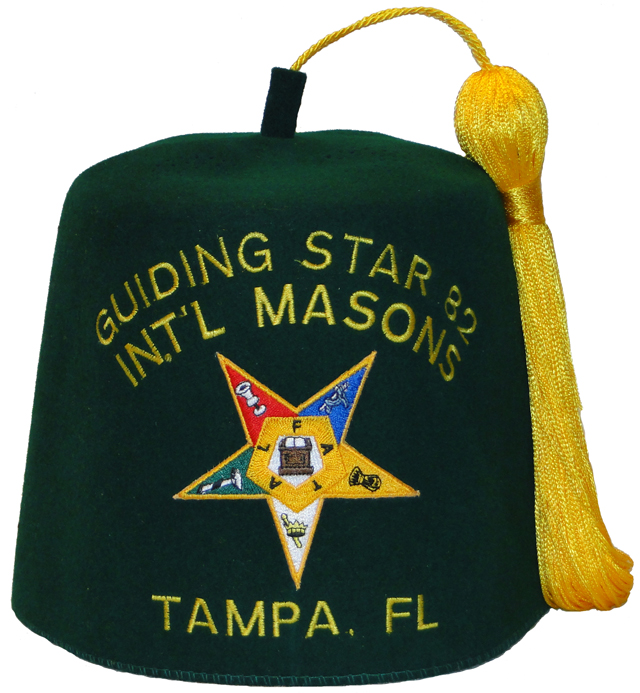 Item# FZ438
Machine embroidered International Masons Fez. This fez includes the star emblem, your court name, court number, city, and state. The fez comes with an 18" tassel that is stitched down at the top of the fez. The fez body is 100% wool with a ventilated top.
· Please select the colors of the fez, thread, and tassel needed your for state.
· Please fill out all the information listed below.
· Expected delivery in approximately 4 to 6 weeks.