CIRCLE OF PERFECTION JEWELED FEZ
CIRCLE OF PERFECTION JEWELED FEZ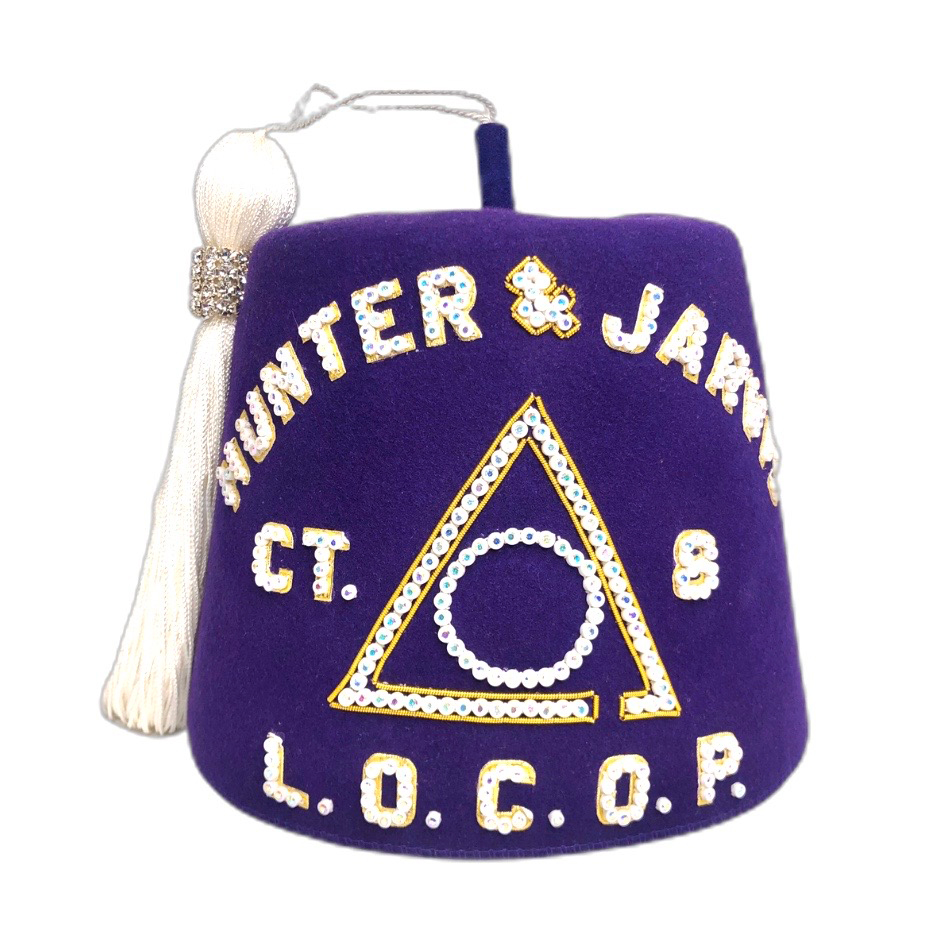 Item# FP509
Circle of Perfection jeweled fez. The fez is done with 5/8"plastic back rhinestone letters. The fez body is 100% purple wool felt and the fez includes 4 rows of rhinestone banding on the tassel. The price includes LOCOP and the emblem. Court name and number are an additional $5.00 a letter.
· Each court has its own design for fez lettering.
· Expected deliver in 6 weeks.