CIRCLE OF PERFECTION DELUXE SINGLE JEWEL FEZ
CIRCLE OF PERFECTION DELUXE SINGLE JEWEL FEZ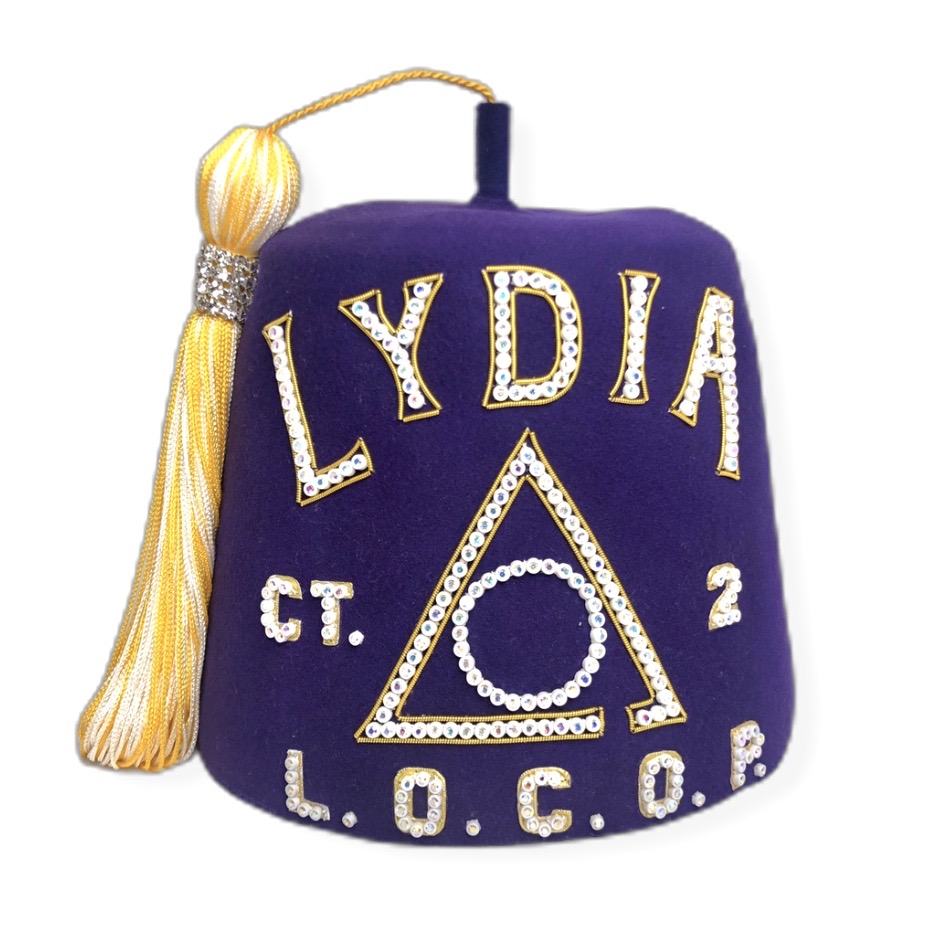 Item# FP509D
Single row Circle of Perfection jeweled fez with your court name and number. This fez includes an 24" tassel and has 4 rows of rhinestone banding, stitched down at the top of the tassel. Also included is a white fez stiffener. The fez body is 100% purple felt with a ventilated top. The price includes LOCOP, the emblem, your court name, and number.
Each court has its own design for fez lettering.
Expected delivery in 6 weeks.